This page is in progress. I decided to just publish it like this instead of waiting until it is finished because that might be a year from now…or never! Do you know what I mean?
There are three sections:
Defining Points in My Tech Career So Far
Conference Talks, Writing, and Teaching
Fun and Informative F.A.Q.
Defining Points in My Tech Career (so far)
I have grand ideas for making this section a cool timeline-kind-of-thing, but you know, content first!
2002 / age 13 – First exposure to HTML via the game "Horseland"
I grew up on a farm in southwestern Pennsylvania outside of Pittsburgh. Although we had llamas on our farm, I was a horse-crazy kid. I played an online game called Horseland (which sadly no longer exists). On a family trip to Barnes and Noble one time, my mom bought me "HTML for Dummies" and I learned to customize some colors on my Horseland profile.
I don't think I touched any code after that, until…
2009 / age 20 – Had an idea for a video game in art school
I went to college for art. I started at the University of Colorado at Boulder and focused in printmaking from 2007-2009. My work was oriented around a strange spiritual satire and, even though I never played video games other than the Sims, I was sure the path for this project was to become a video game.
At CU Boulder, I would have had to start a new major to take coding classes. and, more importantly, the life I had in Boulder was not conducive to school work. My parents were extremely supportive, and I transferred to an art school in Boston, SMFA, that had a self-directed curriculum and a partnership with a regular university. I took an elective class, "Intro to Video Game Development in Python," and built a version of the game using a framework called Pygame.
Of course, I needed a website for the project. With my earnings from my job as a computer lab monitor, I paid a fellow student's boyfriend $10/hr to tutor me and help me build the website. Ten plus years later, it still works! Hooray for the web! You can look the site here, but I'm warning you, it's weird stuff. There is a link to the Python game on that site, but I am not telling you where it is. I also took a class in Flash, taught myself some ActionScript, and created bizarre interactive animations of the game characters.
Now that I know so much more about development, someday I will really make this game!
2011 / age 22 – Rebuilt a WordPress Theme in an internship
At the art school in Boston, I took some classes with Steve Lambert, who encouraged me to learn WordPress development. I did an informal internship with him for one semester where I rebuilt the WPFolio WordPress theme, a theme for artists' portfolios.
I'm happy to say that I did rebuild the theme and learned the skills that would enable me to operate a successful freelance business for the next seven years. I'm sad to say that I never really finished the project to the point that it could be on the theme repository, and I did not maintain it like I should have. The theme had a sizeable user base and filled a nice niche, but I guess I dropped the ball on that one.
2015 / age 26 – Failed FizzBuzz in an interview and wrote about the experience
Coming soon! In the mean time, see this post.
2017 / age 28 – Learned computer science for an algorithms interview
Coming soon! In the mean time, see this post.
2018 / age 29 – Said good-bye to freelancing, hello to PMC!
Coming soon! In the mean time, see this post.
2019 / age 30 – Spoke at a lot of conferences, figuring out my thing.
Coming soon! In the mean time, see this post.
Speaking, Writing, and Teaching
Speaking
I've been speaking at conferences and meetups since about 2014. For the first four years or so, I spoke about topics in WordPress and front-end development. Since 2018, my talks iterate on a single topic viewed through two different lenses: that CSS is a programming language, and that we write algorithms in CSS.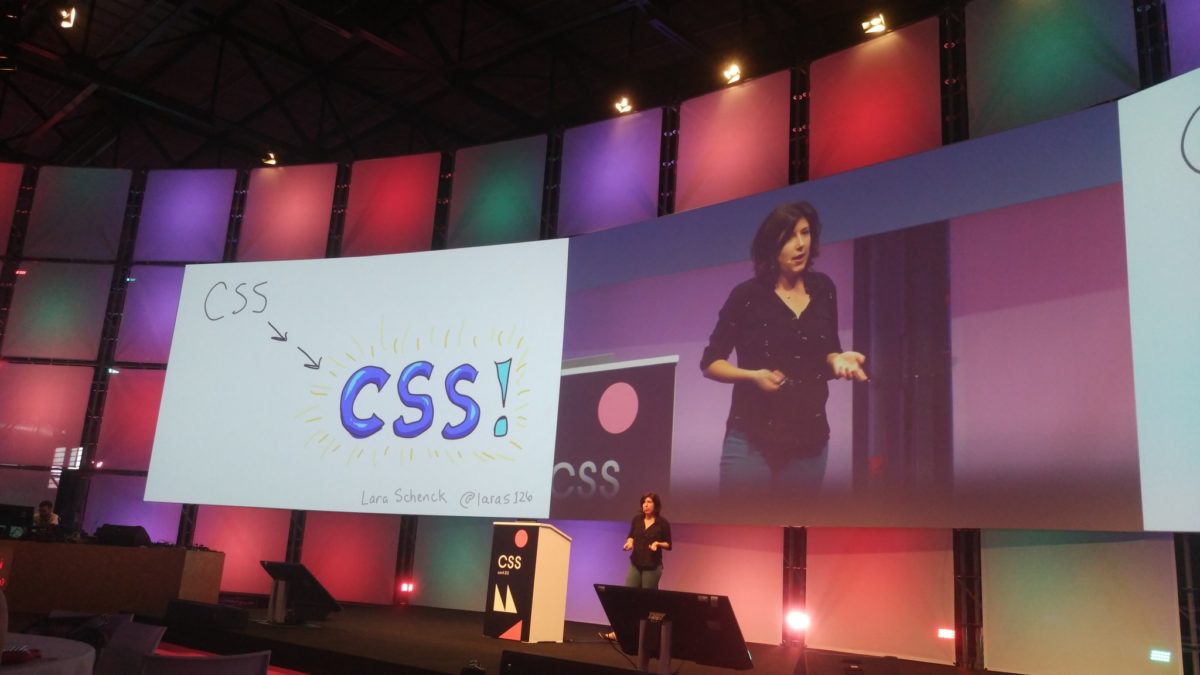 If you'd like to read more about my work with this topic and see links to the videos, check out this ongoing blog post of sources and a changelog outlining the progression of the talk: Algorithms in CSS: Sources.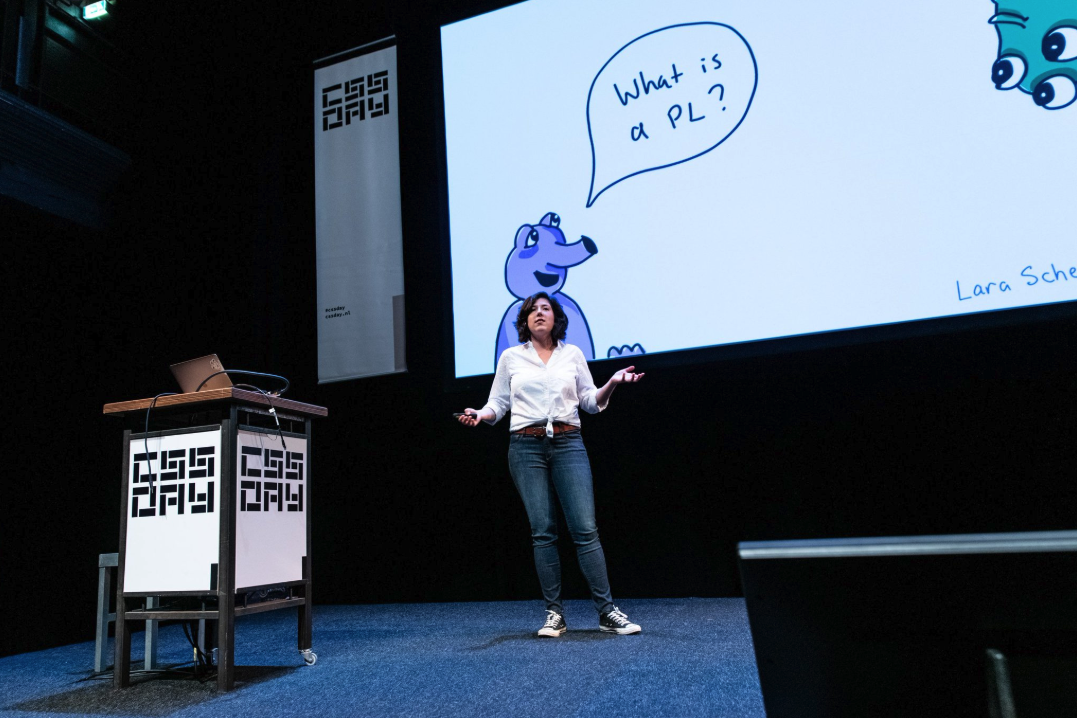 Would CSS Algorithms be an interesting topic at your conference or meetup? If yes, let me know! I think in the future it will evolve into a hands-on workshop format, so that is also an option.
Non-CSS Algorithms talks (pre-2018)
Here are some other talks I've given before CSS algorithms were a thing for me:
Podcasts
And here are some podcasts I've appeared on over the years (I'd love to be on another one – send me a message!):
Writing
Writing is perhaps the most illuminating and most difficult of the things I do. Like teaching, you can't write about something without getting to know it inside and out, whether that is something technical or personal.
Today, I mostly write on my personal blog, but I wrote these articles for other publications (well, mostly CSS-Tricks, it seems) over the years:
Teaching
I think teaching might be my ultimate career destination in tech, but I'm not sure yet. Either way, I love teaching, and have taught WordPress and front-end development at several places over the years, and did a lot of tutoring when I had my freelance business. I haven't taught any classes in a while, but hope to again, at some point!
Here are some places I've taught for in the past:
University of Southern California: WordPress Course; 2018
Pratt Institute of Design: UI Prototyping in Code, Coding I – II; 2014-2016
Decoded: Code in a Day facilitator; 2014-2016
General Assembly: Front-end Web Development, lead instructor; 2013-2014
Girl Develop It: Hands-on Sass Fundamentals, Coding for WordPress, Building Custom WordPress Websites and Intro to HTML/CSS.
CSS-Tricks Office Hours: Organizer; 2015-2016
The Tackle Box: Online course teaching WordPress development; 2015-2016
Frequently Asked Questions
Full disclosure: some of these are not frequently asked questions and are either things I want you to know, or are just silly.
What advice can you give someone who wants to do both design and development?
You can do it!!!! I have a much longer answer to this question that is coming soon.
How did you make the homepage of your website?
Plain JavaScript and the Typed.js plugin. It is spaghetti code, let me tell you! I challenged myself not to use jQuery when I wrote it and I basically haven't touched it since. Someday I will rewrite it as Gutenberg blocks and/or refactor the JavaScript into a cool storytime.js library or something.
Would you like to be a guest on a podcast?
Yes, I would love to be a guest on a podcast! I haven't talked about CSS algorithms on any podcasts yet, and that sounds enjoyable even though I don't listen to podcasts that much anymore and will be nervous.
What did you have for breakfast?
I made some really great french toast for breakfast today. I followed the recipe in Joy of Cooking and used Smith and Cross rum instead of vanilla extract. That was a very good decision.
What do you think about CSS-in-JS?
I have never written any CSS-in-JS (which as someone, I can't remember who, pointed out on Twitter would more accurately be SS-in-JS – there is no cascade, therefore no C). My impression is that it is a tool to help folks more familiar with imperative programming in JavaScript to write declarative CSS in a more controlled environment.

If the tool works for your team, go for it! If it's a tool you are using because you have trouble using CSS, maybe try to learn CSS instead!